Let me take a step back
School was challenging for me. I couldn't get on with dated learning methods and environments. Mandatory silence, considered disruptive for questioning what we were being taught, I felt alone and that I was the problem. I finished mainstream school just before my 16th birthday with 3 GSCEs and no prospects.
I blagged my way into college to study Music Technology before finding my voice and my tribe working at a music venue as a sound engineer, a promoter, booker, and any other job that needed doing. I felt that I belonged somewhere, surrounded by people who shared nothing but love and care for one another and shared values and passion for something that drove us every day to do something different.
In my early 20s I fell in love with graphic design and found myself exploring web design and later user experience design (UX). Since my first job as a technical support and UI designer for a software startup, I've been part of launching many products and services, been part of startups, internationally renowned UX and design agencies and even found myself working in Government Digital Services, the heartbeat of British Government's technology services.
Tune in, drop out
Music is my biggest passion. Since an early age I have felt that I can communicate how I feel and what I am through performing and playing music.
In 2013, after 7 years Here There Be Monsters split. I was a guitarist in the band for 3 years, co-managed the band and distribution label Black Match Records with life-long friend and illustrator Anthony Giles. We released 2 eps and a live album. We toured the UK and Europe and got to share a stage with some of our favourite artists, and some that we didn't like so much…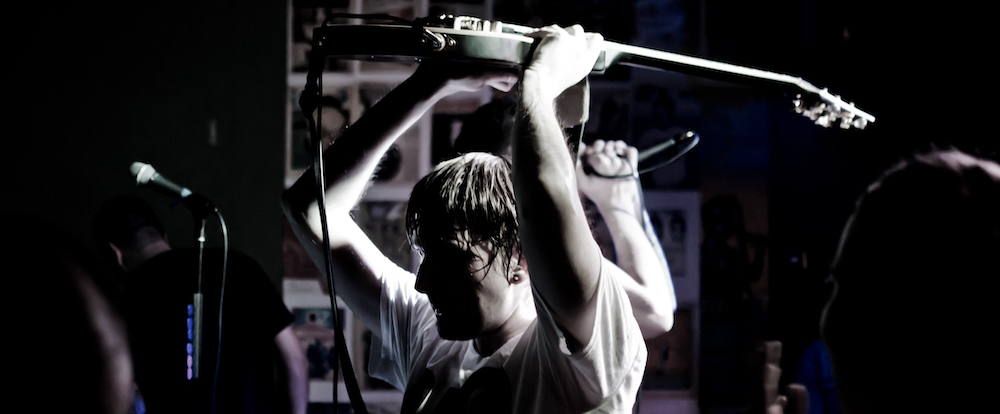 The DIY Punk ethic and the strong belief in supporting one another, and building the community you want to be part of has driven how I work my whole life.
---
Becoming a coach
Building a career hasn't been easy. I have experienced informal and formal disciplinary processes. I've been fired from places that I loved. With those experiences come unintended consequences. You lose mutual respect and trust with others, and worse yet - you can lose the friends you make in those businesses.
I wanted to understand why I found it so hard to toe the line, and what it was about how I looked at the world that was so different to what my colleagues would see that we would find ourselves in these difficult, complex and unhappy situations.
I hired a professional coach!
This first experience with a trained and experienced coach radically changed my understanding of who I am and how I function. What I wasn't expecting was to dig deep into my past behaviours, relationships and experiences and finding something was missing.
Through the work with my coach at the time; the wonderful Rachel Gilmore and a psychotherapist, together we identified a possibility that I was on the Autistic spectrum.
Understanding Neurodivergence
My own journey of discovery, has given me so much confidence and appreciation for who I am, and how I function. Understanding myself in this way has given me tools I didn't have as a child, or young adult to be able to communicate with the people around me with what is happening in my head, what it might look like to others when I am at a low energy point, and how to best work with me.
Since then I have been a lecturer at a University teach User Experience Design to young adults, many of whom were on the Autistic spectrum, and engaged with communities of practice and People Teams in organisations to champion and advocate meaningful change in the workplace that support and invite neurodivergent staff to have the confidence to lower their mask if they want to.
---
Volunteer positions
I am honoured to be part of the volunteer community for several charities that work within the mental health space, working to raise awareness of the challenges and experiences we all find ourselves in at times in our lives.
My coaching experience combined with basic training in Counselling, Mental Health First Aider certification has given me great opportunities to give myself to others through the following organisations.
Mental Health Motorbike
Mental Health Motorbike exists to create meaningful opportunities so that together we grow the greater wellbeing of the motorbike community. The charities main aim is to build a free, dedicated national network of trained mental health first aiders who can support bikers and their families across the UK.
I am a Mental Health First Aider volunteer with the charity, and act as a guardian during our Mental Health First Aid training courses which are delivered online.
Men Walk Talk
The premise is simple, the walks aim to provide a safe environment for men to share their experiences and with the support and guidance of walk leaders explore their thoughts and feelings. Visit the official site for details on walks near you.
Men Walk Talk operate walking groups through England, UK. I lead a walk in Shepton Mallet, North Somerset every 2nd Sunday of the month.